Choose Better Software,
Faster
Choosing the right software for your business can be a difficult decision. SoftwareReviews has a series of tools to help you through your selection journey, based on Info-Tech Research Group's 20+ years of helping organizations select software.

Our comprehensive set of tools and services helps you make the best decision, faster, and is completely tailored to the support you need. Choose the service that is right for you.
Accelerate and Improve

Your
Software Selection Process
Use our tier-based selection process
18-step framework to select better software, faster
Align stakeholders and rapidly reach a better selection outcome
Optimize the process you use to improve the outcome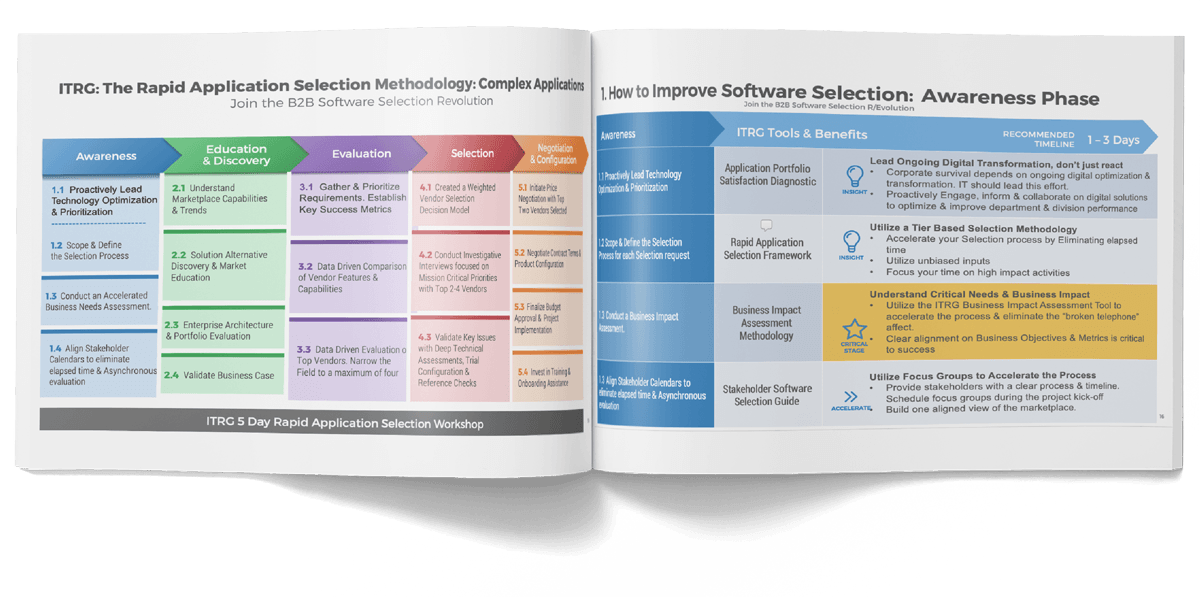 Better, Faster, Cheaper,


Measurably Improved
Selection Results
Reduce the time it takes to make a software selection decision
Improve application satisfaction and alignment
Save money from the initially quoted list price
Spend time on high-impact, high-value selection activities