Benefits and Pension Administration
---
SoftwareReviews names Basys Benefits Administration, COBRAGuard, Gusto, PensionSoft, and Humanic Human Resource Management System as Benefits and Pension Administration Emotional Footprint Award Winners.
View Category
SoftwareReviews Emotional Footprint Awards evaluate and rank products based on emotional response ratings from IT and business professionals. Using our Emotional Footprint methodology, we aggregate emotional footprint scores across 26 dimensions of the vendor-client relationship and product effectiveness, creating a powerful indicator of overall user feeling toward the vendor and product.
Emotional Footprint Awards are proudly founded in 100% user review data and are free of traditional "magical" components such as market presence and analyst opinion, which are opaque in nature and may be influenced by vendor pressure, financial or otherwise.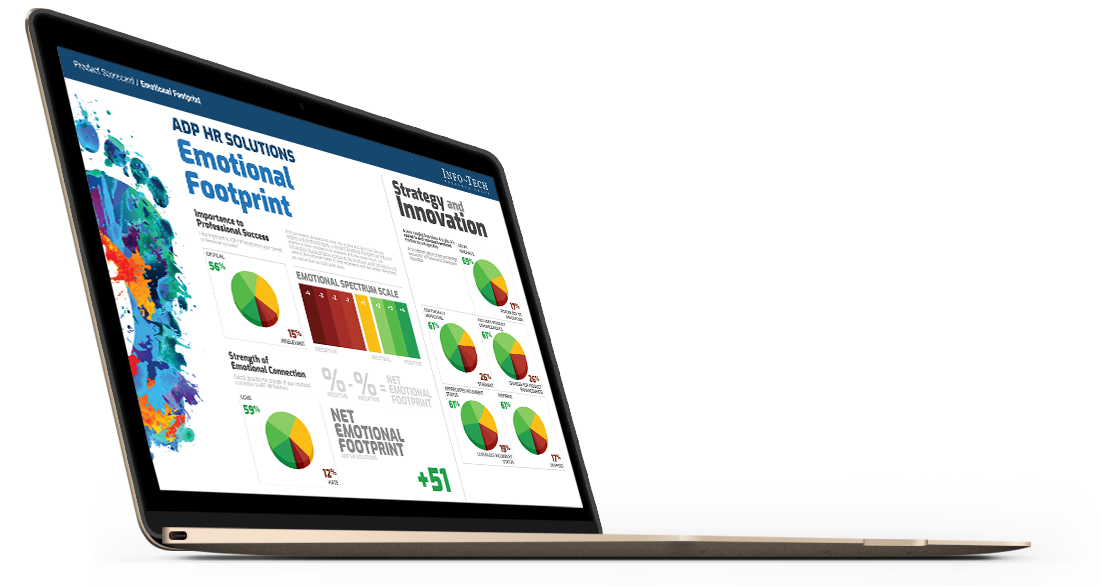 Emotional Footprint is scored using our "Net Emotional Footprint" Index. This index tracks responses across 26 dimensions of emotional footprint that span 5 categories: Purchasing, Service Experience, Product Impact, Vendor Strategy, and Conflict Resolution. Then, the following calculation is done across this index:
% of Positive Reviews - % of Negative Reviews
For clarity, the total percentage of positive, neutral, and negative ratings is shown for each vendor as well.
Emotional Footprint Leaders
---
Basys LLC
Integrated solution suite to enable benefit plan administrators work more efficiently.
+100
Net Emotional Footprint
Net Emotional
Footprint
95
Value Index
VALUE INDEX
0% Negative
100% Positive
iTedium
The Most Affordable, Efficient and Comprehensive Solution for benefit-administration in the market.
+99
Net Emotional Footprint
Net Emotional
Footprint
95
Value Index
VALUE INDEX
Gusto
With innovative technology, we make it easier for employees to enroll and for you to manage your benefits.
+99
Net Emotional Footprint
Net Emotional
Footprint
94
Value Index
VALUE INDEX
Humanic Design
Humanic builds one of the most robust HR Management Systems available. Built around a complex relational database, it has the automation and workflow features required in today's challenging work environments. Our software solutions can be installed locally or as Software-as-a-Service (SaaS). As organizations look for ways to consolidate, SaaS is a viable option that can decrease or eliminate client/server software installation and maintenance requirements.
+88
Net Emotional Footprint
Net Emotional
Footprint
88
Value Index
VALUE INDEX
For the full list of vendors in this space, click here.
Get Instant Access
to this Report
Unlock your first report with just a business email. Register to access our entire library.