Emotional Footprint Awards 2023
Social Media Management - Enterprise
---
SoftwareReviews names Sendible, Khoros Social Media Management, Emplifi Social Marketing Cloud, Agorapulse, Hootsuite Social Media Management Enterprise, and HubSpot Marketing Hub (Social) as Social Media Management - Enterprise Emotional Footprint Award Winners.
View Category
Social Media Management - Enterprise
Emotional Footprint Awards
SoftwareReviews Emotional Footprint Awards evaluate and rank products based on emotional response ratings from IT and business professionals. Using our Emotional Footprint methodology, we aggregate emotional footprint scores across 26 dimensions of the vendor-client relationship and product effectiveness, creating a powerful indicator of overall user feeling toward the vendor and product.
Emotional Footprint Awards are proudly founded in 100% user review data and are free of traditional "magical" components such as market presence and analyst opinion, which are opaque in nature and may be influenced by vendor pressure, financial or otherwise.
Read The In-Depth Report
See how each vendor stacks up across each of the 26 dimensions and our thorough evaluation of vendor capabilities, product features, and overall satisfaction.
Download Now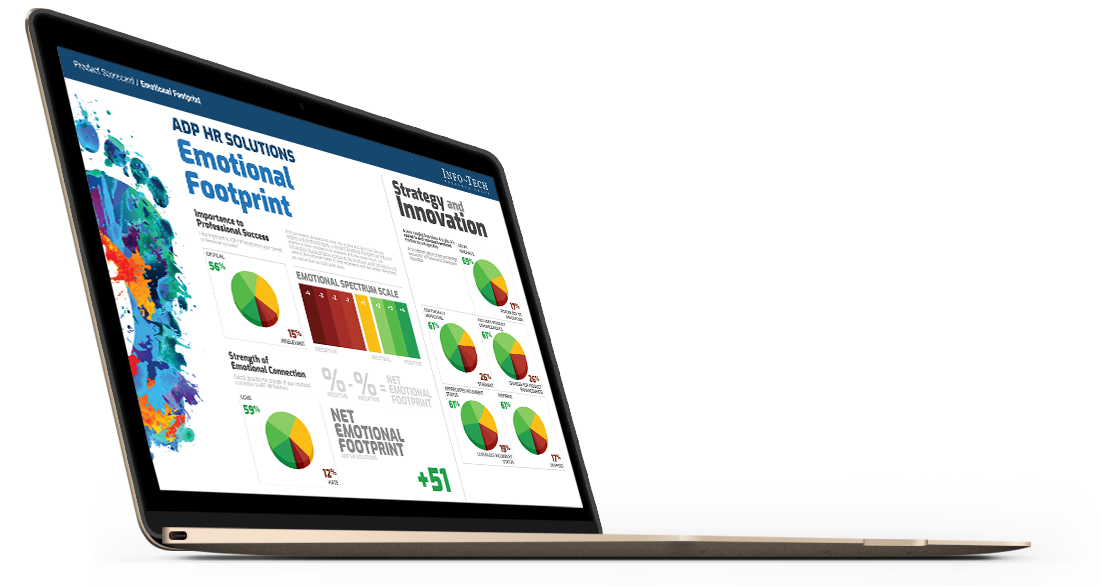 Measuring Emotional Footprint
Emotional Footprint is scored using our "Net Emotional Footprint" Index. This index tracks responses across 26 dimensions of emotional footprint that span 5 categories: Purchasing, Service Experience, Product Impact, Vendor Strategy, and Conflict Resolution. Then, the following calculation is done across this index:
% of Positive Reviews - % of Negative Reviews
For clarity, the total percentage of positive, neutral, and negative ratings is shown for each vendor as well.
Emotional Footprint Leaders
---
For the full list of vendors in this space, click here.