Emotional Footprint Awards 2022
Document Management
---
SoftwareReviews names Dokmee DMS, Huddle, DocuWare, and Document Locator as Document Management Emotional Footprint Award Winners.
View Category
Document Management
Emotional Footprint Awards
SoftwareReviews Emotional Footprint Awards evaluate and rank products based on emotional response ratings from IT and business professionals. Using our Emotional Footprint methodology, we aggregate emotional footprint scores across 26 dimensions of the vendor-client relationship and product effectiveness, creating a powerful indicator of overall user feeling toward the vendor and product.
Emotional Footprint Awards are proudly founded in 100% user review data and are free of traditional "magical" components such as market presence and analyst opinion, which are opaque in nature and may be influenced by vendor pressure, financial or otherwise.
Read The In-Depth Report
See how each vendor stacks up across each of the 26 dimensions and our thorough evaluation of vendor capabilities, product features, and overall satisfaction.
Download Now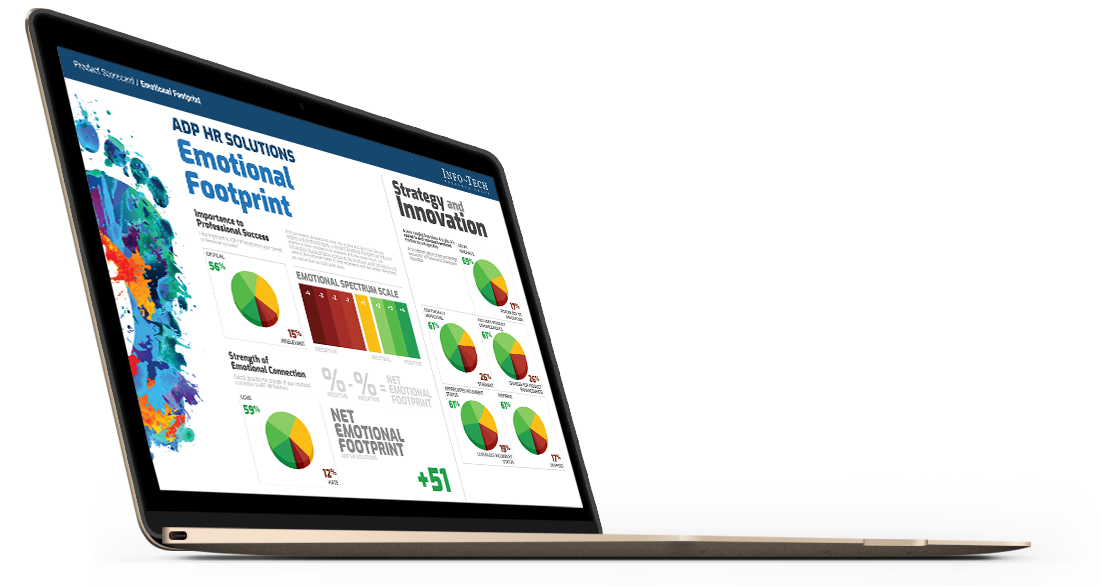 Measuring Emotional Footprint
Emotional Footprint is scored using our "Net Emotional Footprint" Index. This index tracks responses across 26 dimensions of emotional footprint that span 5 categories: Purchasing, Service Experience, Product Impact, Vendor Strategy, and Conflict Resolution. Then, the following calculation is done across this index:
% of Positive Reviews - % of Negative Reviews
For clarity, the total percentage of positive, neutral, and negative ratings is shown for each vendor as well.
Emotional Footprint Leaders
---
eFileCabinet Inc
eFileCabinet empowers businesses to reinvent their most common processes to be more efficient. Offering both cloud and on-premise platforms, eFileCabinet is document management software that provides businesses with intelligent organization, workflow automation, secure file-sharing, and eSignature requests, all on one platform. Businesses never have to worry about losing documents, wasting time, or keeping compliant. eFileCabinet is accessible via web browser and a desktop app.
+97
Net Emotional Footprint
Net Emotional
Footprint
87
Value Index
VALUE INDEX
42DBS GmbH
ShakeSpeare® is a DMS platform containing a BPM engine with graphical UI with hundreds of RPA, BPA automation plugins enabling high-level process automation. ShakeSpeare® is used in organizations such as governments, financial industry, healthcare, legal, manufacturing, services, compliance, controlling, QA/RM and auditing. It is best implemented in organizations with defined processes as the deployment of the solution can be achieved in days.
+95
Net Emotional Footprint
Net Emotional
Footprint
86
Value Index
VALUE INDEX
Zoho
Zoho Docs
From documents to images, spreadsheets to presentations, and even your music, movies, and pictures, carry all your files with you wherever you go. With everything stored in a centralized location, now you can conveniently share your files with your friends and colleagues. Get started with Zoho Docs right away and always be in control of it. Make distances immaterial by easily sharing and collaborating on files. With Zoho Docs, security is always at the heart of file management.
+92
Net Emotional Footprint
Net Emotional
Footprint
88
Value Index
VALUE INDEX
FileHold Systems Inc
Full-featured document management software from FileHold is feature rich, enterprise grade and affordable. Its suite of features provide for document scanning, capture, indexing, storage, search, versioning, and document workflow review and approval.
+95
Net Emotional Footprint
Net Emotional
Footprint
84
Value Index
VALUE INDEX
PandaDoc Inc
Create, send, track, and eSign client-facing documents designed to win more business. Reduce the amount of time you spend from start to finish on proposals, quotes, and contracts so you can get back to what matters – your prospects and customers. Meet team goals faster and foster improved collaboration with multiple workspaces, performance metrics, and approval workflows. Simplify processes and increase efficiencies across your entire organization when you integrate your existing CRM, payment, and file storage apps into a unified workflow.
+88
Net Emotional Footprint
Net Emotional
Footprint
91
Value Index
VALUE INDEX
Adobe Systems
With Document Cloud, featuring the all-new Adobe Acrobat DC, get every ounce of potential out of your PDFs from any device. From shared PDF reviews across devices to collecting the most secure e-signatures from right inside your favorite apps, including Microsoft Office.
+92
Net Emotional Footprint
Net Emotional
Footprint
84
Value Index
VALUE INDEX
Microsoft Corporation
Microsoft SharePoint is your mobile intranet for collaboration and teamwork. Share files, manage documents and create team sites & employee intranets.
+86
Net Emotional Footprint
Net Emotional
Footprint
86
Value Index
VALUE INDEX
Atlassian
Confluence is your remote-friendly team workspace where knowledge and collaboration meet.
+83
Net Emotional Footprint
Net Emotional
Footprint
88
Value Index
VALUE INDEX
Micro Focus
Content Manager by Micro Focus
Improve the efficiency of staff and systems. Automatic classification, folder creation, policy application, and advanced disposal processing reduces errors and manual tasks.Integration with Microsoft Office 365, OneDrive, and SharePoint enables the transparent and compliant management of critical content and records without negatively impacting the collaborative or cloud experience. Functionally rich, zero footprint web client reduces IT resources and cost to implement, while improving authorized real-time access to business content, contacts, and workflows in the field across a range of devices.
+81
Net Emotional Footprint
Net Emotional
Footprint
78
Value Index
VALUE INDEX
CapLinked Inc
CapLinked is more than just document management software – setup your workspace data room in under 10 minutes, then edit, share, and collaborate on documents faster than ever before with our intuitive interface. CapLinked makes it faster, safer, and easier to manage business transactions in the cloud. CapLinked's secure platform provides companies with easy-to-use tools for capital raises, asset sales, mergers & acquisitions, real estate deals, investor & board reporting, business development negotiations, and other types of complex business transactions.
+78
Net Emotional Footprint
Net Emotional
Footprint
74
Value Index
VALUE INDEX
For the full list of vendors in this space, click here.
Get Instant Access
to this Report
Unlock your first report with just a business email. Register to access our entire library.
© 2021 SoftwareReviews.com. All rights reserved.
Welcome to SoftwareReviews!
Before continuing, please take a moment to review and agree to our policies and indicate your email preferences below:
Please sign in via LinkedIn to access your free .
Signing in also unlocks access to the dynamic version of the Data Quadrant, which plots vendors based on verified user reviews! Customize the Data Quadrant according to the features and sentiments that matter most to you.
Please note: the dynamic version of the Data Quadrant continues to collect data after report publication, and may show new data that will appear in next year's report.
This offer is available until May 31, 2020. These reports are intended for internal strategic use only and are not authorized for redistribution. For permission to reuse content, please contact vendors@softwarereviews.com.