Emotional Footprint Awards 2022
Marketing Automation - Enterprise
---
SoftwareReviews names Bloomreach, HubSpot Marketing Hub, and Braze as Marketing Automation - Enterprise Emotional Footprint Award Winners.
View Category
Marketing Automation - Enterprise
Emotional Footprint Awards
SoftwareReviews Emotional Footprint Awards evaluate and rank products based on emotional response ratings from IT and business professionals. Using our Emotional Footprint methodology, we aggregate emotional footprint scores across 26 dimensions of the vendor-client relationship and product effectiveness, creating a powerful indicator of overall user feeling toward the vendor and product.
Emotional Footprint Awards are proudly founded in 100% user review data and are free of traditional "magical" components such as market presence and analyst opinion, which are opaque in nature and may be influenced by vendor pressure, financial or otherwise.
Read The In-Depth Report
See how each vendor stacks up across each of the 26 dimensions and our thorough evaluation of vendor capabilities, product features, and overall satisfaction.
Download Now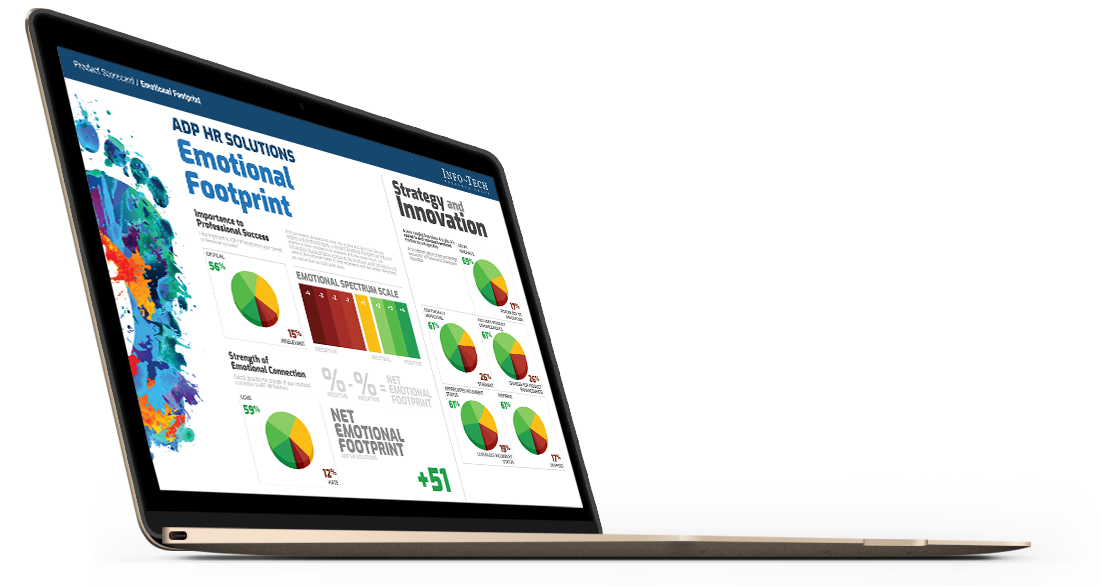 Measuring Emotional Footprint
Emotional Footprint is scored using our "Net Emotional Footprint" Index. This index tracks responses across 26 dimensions of emotional footprint that span 5 categories: Purchasing, Service Experience, Product Impact, Vendor Strategy, and Conflict Resolution. Then, the following calculation is done across this index:
% of Positive Reviews - % of Negative Reviews
For clarity, the total percentage of positive, neutral, and negative ratings is shown for each vendor as well.
Emotional Footprint Leaders
---
Braze
Braze is a comprehensive customer engagement platform that powers relevant and memorable experiences between consumers and the brands they love. Context underpins every Braze interaction, helping brands foster human connection with consumers.
+92
Net Emotional Footprint
Net Emotional
Footprint
88
Value Index
VALUE INDEX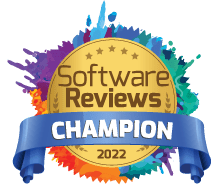 Bloomreach Inc
Bloomreach
Bloomreach is the world's #1 Commerce Experience Cloud, empowering brands to deliver customer journeys so personalized, they feel like magic. It offers a suite of products that drive true personalization and digital commerce growth, including: Discovery, offering AI-driven search and merchandising; Content, offering a headless CMS; and Engagement, offering a leading CDP and marketing automation solutions. Together, these solutions combine the power of unified customer and product data with the speed and scale of AI-optimization, enabling revenue-driving digital commerce experiences that convert on any channel and every journey.
+91
Net Emotional Footprint
Net Emotional
Footprint
89
Value Index
VALUE INDEX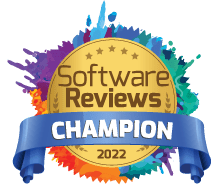 HubSpot
From attracting visitors to closing customers, HubSpot brings your entire marketing funnel together for less hassle, more control, and an inbound marketing strategy that actually works.
+89
Net Emotional Footprint
Net Emotional
Footprint
88
Value Index
VALUE INDEX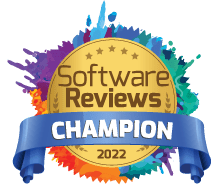 Acoustic
Acoustic Campaign (Formerly IBM Watson Marketing) is a digital marketing platform that puts the power of data insights into the hands of the marketer to design more effective campaigns that exceed customer expectations. Use behavioral and profile data from any source to create relevant campaigns across email, web, mobile push, SMS, social, group messaging, and offline channels including telesales and mail and print fulfillment centers. Leverage Acoustic Analytics events and Acoustic Personalization audiences to reach your contacts with consistent, targeted messages.
+92
Net Emotional Footprint
Net Emotional
Footprint
80
Value Index
VALUE INDEX
ActiveCampaign
It is a All-in-one marketing platform where the business grows, and saves time with a seamless experience. It is done through 3 main categories Email marketing, Marketing automation and Sales & CRM.
+88
Net Emotional Footprint
Net Emotional
Footprint
85
Value Index
VALUE INDEX
Adobe Systems
Adobe Marketo Engage
Adobe Marketo Engage is a platform solution for managing B2B marketing leads through all stages of buying journeys, which natively supports both demand- and account-based marketing strategies. Adobe Marketo Engage includes customization options and third-party integration capabilities to allow users to orchestrate personalized experiences, optimize content, and measure business impact across every channel.
+82
Net Emotional Footprint
Net Emotional
Footprint
86
Value Index
VALUE INDEX
Oracle
Oracle Eloqua
Oracle's B2B Cross-Channel Marketing solution, Oracle Eloqua, enables marketers to plan and execute automated marketing campaigns while delivering a personalized customer experience for their prospects. These campaigns scale for audiences across all channels including email, display search, video advertising, and mobile. With integrated lead management and easy campaign creation, the solution helps marketers engage the right audience at the right time in their buyers journey. By gaining real-time insight through customers' Digital Body Language, sales teams can close more deals at a faster rate increasing Marketing's ROI.
+85
Net Emotional Footprint
Net Emotional
Footprint
80
Value Index
VALUE INDEX
SugarCRM
Sugar Market transforms how mid-sized marketing teams reach their audience and measure success throughout the buyer journey. Attract website visitors and understand how they interact with digital assets. Capture leads with conversion-driving landing pages, emails and forms built with intuitive, drag-and-drop builders. Qualify leads with robust nurture campaigns and sophisticated lead scoring models.
+83
Net Emotional Footprint
Net Emotional
Footprint
80
Value Index
VALUE INDEX
Salesforce.com Inc
Salesforce Pardot
Make the most of every customer interaction — creating personalized, cross-channel customer journeys that deliver exceptional brand experiences across email, mobile, social, Web, and more using Salesforce's Marketing Management solutions. Pardot is smarter marketing automation built on the world's #1 CRM platform. How smart are we? Pardot customers have seen sales revenue increase by 34% and marketing effectiveness increase by 37%, on average.
+78
Net Emotional Footprint
Net Emotional
Footprint
77
Value Index
VALUE INDEX
MoEngage Inc
MoEngage is an intelligent customer engagement platform for the customer-obsessed marketer. We help you delight your customers and retain them for longer. With MoEngage you can analyze customer behavior and engage them with personalized communication across the web, mobile, and email. MoEngage is a full-stack solution consisting of powerful customer analytics, AI-powered customer journey orchestration, and personalization - in one dashboard.
+73
Net Emotional Footprint
Net Emotional
Footprint
78
Value Index
VALUE INDEX
Act-on Software
Act-On is a software-as-a-service, cloud-based marketing automation solution. Its platform is purpose-built to give small and medium-sized marketing teams all the value of marketing automation - without the complexity big enterprise systems impose.
+56
Net Emotional Footprint
Net Emotional
Footprint
74
Value Index
VALUE INDEX
13% Negative
69% Positive
For the full list of vendors in this space, click here.
Get Instant Access
to this Report
Unlock your first report with just a business email. Register to access our entire library.
© 2021 SoftwareReviews.com. All rights reserved.
Welcome to SoftwareReviews!
Before continuing, please take a moment to review and agree to our policies and indicate your email preferences below:
Please sign in via LinkedIn to access your free .
Signing in also unlocks access to the dynamic version of the Data Quadrant, which plots vendors based on verified user reviews! Customize the Data Quadrant according to the features and sentiments that matter most to you.
Please note: the dynamic version of the Data Quadrant continues to collect data after report publication, and may show new data that will appear in next year's report.
This offer is available until May 31, 2020. These reports are intended for internal strategic use only and are not authorized for redistribution. For permission to reuse content, please contact vendors@softwarereviews.com.