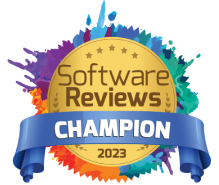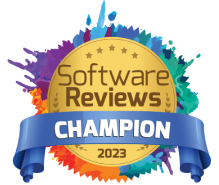 Axero Holdings LLC
Axero Solutions
What is Axero Solutions?
From connecting your people and streamlining communication to enhancing collaboration and managing content, Communifire combines it all into an integrated social business platform.
Company Details
---
Need Assistance?
We're here to help you with understanding our reports and the data inside to help you make decisions.
Get Assistance
Axero Solutions Ratings
Real user data aggregated to summarize the product performance and customer experience.
Download the entire Product Scorecard to access more information on Axero Solutions.
89
Likeliness to Recommend
83
Satisfaction of Cost Relative to Value
---
Emotional Footprint Overview
+94
Net Emotional Footprint
The emotional sentiment held by end users of the software based on their experience with the vendor. Responses are captured on an eight-point scale.
How much do users love Axero Solutions?
Pros
Reliable
Efficient Service
Effective Service
Caring
Feature Ratings
Average 84
Networked Enterprise
Broadcast to TVs
Virtual Offices
Single Sign-On (SSO)
Workflow & Approvals
Home Page
End-User Workflow Customization
News Feed
Employee Directory
Interactive Organizational Chart
Knowledge Library
Vendor Capability Ratings
Average 85
Availability and Quality of Training
Ease of Customization
Ease of Implementation
Ease of IT Administration
Quality of Features
Vendor Support
Breadth of Features
Ease of Data Integration
Product Strategy and Rate of Improvement
Usability and Intuitiveness
Business Value Created
Axero Solutions Reviews
Denise D.
Role:

Sales Marketing

Industry:

Utilities

Involvement:

Business Leader or Manager
Validated Review
Verified Reviewer
Submitted Dec 2022
A Tool that People Actually Use
Likeliness to Recommend
What differentiates Axero Solutions from other similar products?
Like many companies, we worked remotely during covid and then made that change permanent. Communication becomes much more vital when people are all over the country. We looked at many solutions, but this one was the perfect fit with the ease of use necessary for adoption, the simplicity of design so that each department could manage its own content, and a price that fit the budget of a fast-growing company. When we compared all the vendors we looked at, Axero was the clear leader. We enjoyed Stephen, our salesperson, and everything he promised us was indeed fact. Our implementation team was great and helped us customize to our needs.
What is your favorite aspect of this product?
It's made onboarding so much easier four our virtual team. Onboarding new hires had been a struggle, but now we have a library of training for our company and the tools we use and it's much easier and less stressful for new hires to get up-to-speed. Having a platform like this sends the message to your employees that you care. Each department also has their own space for team collaboration, training, and inspiration to do the job even better. Selfishly, I don't get 20 calls a day for "where is this thing I'm searching for?" It's also given us a place to recognize employees for their contributions, and even track our trade show schedule.
What do you dislike most about this product?
I can't really think of anything. There are multiple ways to achieve any goal you have in mind. If I can't decide the best way to deploy a feature, I just ask the community or open a ticket, and someone responds quickly. We had a little glitch with videos just yesterday, and Jennifer had it fixed before the end of the day. It's a nice product and thoughtfully designed. You can customize it as much or as little as you want. I like that new things are on the home page so you don't have to tell people to go look for new content.
What recommendations would you give to someone considering this product?
If you're looking for a collaborative platform for your company and you don't want to build on top of SharePoint, this is a good option. If you can use Facebook, you can use Axero. You won't need to invest a lot of time training your team because it's all very straightforward.
Pros
Helps Innovate
Continually Improving Product
Reliable
Performance Enhancing
Role:

Vendor Management

Industry:

Banking

Involvement:

IT Development, Integration, and Administration
Validated Review
Anonymous Reviewer
Submitted Dec 2022
Easy to use, great features, few drawbacks.
Likeliness to Recommend
Pros
Reliable
Enables Productivity
Unique Features
Inspires Innovation
Dancun R.
Role:

Operations

Industry:

Healthcare

Involvement:

End User of Application
Validated Review
Verified Reviewer
Submitted May 2022
Secure and Proficient Digital Communications Tool
Likeliness to Recommend
What differentiates Axero Solutions from other similar products?
Axero Solutions accommodates both communications and file sharing, where there is the uploads of the documents that justifies a given form of discussion. Besides, Axero Solutions is comprehensive in sharing the ideas and the concepts that supports business marketing.
What is your favorite aspect of this product?
Axero Solutions has proper intelligence control structures, where proper analytics of any conversation is fully enhanced. There is order and proper system analytics for inference or insights development.
What do you dislike most about this product?
Axero Solutions is proficient, and supports all forms of digital communications without compromise. The reliability of Axero Solutions in enhancing smart discussion increases the relationships in the business set up.
What recommendations would you give to someone considering this product?
Axero Solutions is a friendly communication tool, with solid innovation mechanisms that increases the consistency of the business set ups in matters idea sharing.
Pros
Helps Innovate
Continually Improving Product
Reliable
Enables Productivity