Emotional Footprint Awards 2022
Professional Services Automation
---
SoftwareReviews names Scoro, Mavenlink Kimble, and Projector PSA as Professional Services Automation Emotional Footprint Award Winners.
View Category
Professional Services Automation
Emotional Footprint Awards
SoftwareReviews Emotional Footprint Awards evaluate and rank products based on emotional response ratings from IT and business professionals. Using our Emotional Footprint methodology, we aggregate emotional footprint scores across 26 dimensions of the vendor-client relationship and product effectiveness, creating a powerful indicator of overall user feeling toward the vendor and product.
Emotional Footprint Awards are proudly founded in 100% user review data and are free of traditional "magical" components such as market presence and analyst opinion, which are opaque in nature and may be influenced by vendor pressure, financial or otherwise.
Read The In-Depth Report
See how each vendor stacks up across each of the 26 dimensions and our thorough evaluation of vendor capabilities, product features, and overall satisfaction.
Download Now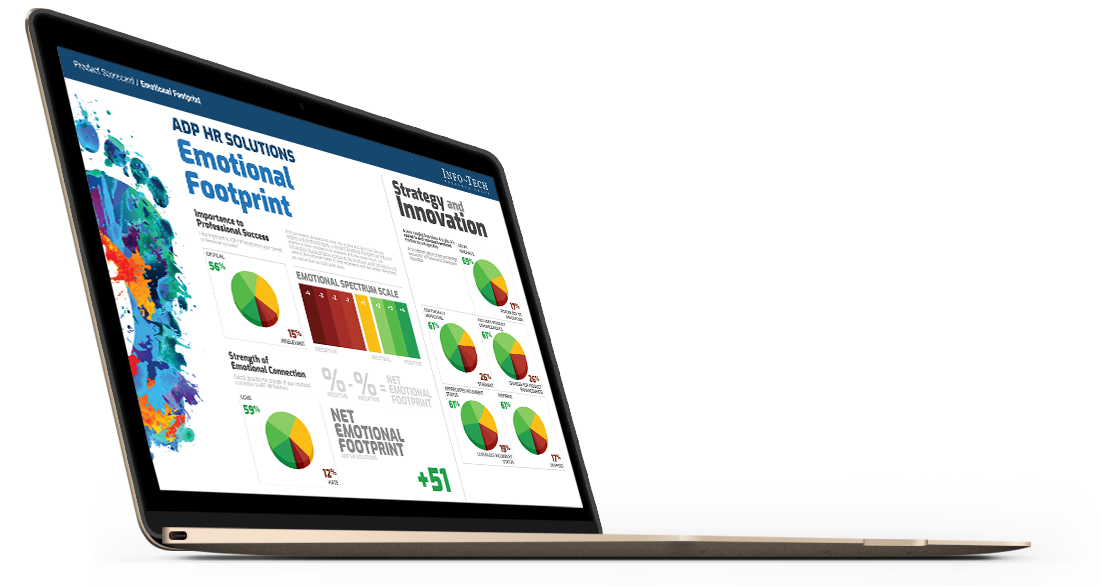 Measuring Emotional Footprint
Emotional Footprint is scored using our "Net Emotional Footprint" Index. This index tracks responses across 26 dimensions of emotional footprint that span 5 categories: Purchasing, Service Experience, Product Impact, Vendor Strategy, and Conflict Resolution. Then, the following calculation is done across this index:
% of Positive Reviews - % of Negative Reviews
For clarity, the total percentage of positive, neutral, and negative ratings is shown for each vendor as well.
Emotional Footprint Leaders
---
Mavenlink Kimble
Mavenlink and Kimble have joined forces to create the leading provider of purpose-built solutions for professional services organizations. Mavenlink Kimble provides businesses with the capability to achieve levels of operational excellence previously out of reach, unleashing the creativity and impact of their most valuable asset: their people. Our deep domain expertise and singular focus on professional services gives our clients the clarity, control, and confidence to do what they do best, even better.
+93
Net Emotional Footprint
Net Emotional
Footprint
93
Value Index
VALUE INDEX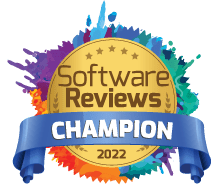 Scoro
Scoro is an all in one business management tool offering end to end management of your clients projects from sales quoting and pipeline, projects planning and finance, task and calendar management that offer real time insight of all aspects of your business with customisable dashboards for KPI and daily management.
+90
Net Emotional Footprint
Net Emotional
Footprint
90
Value Index
VALUE INDEX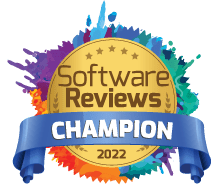 Projector PSA
Projector is the leading best of breed Professional Services Automation software on the market. As your consulting firm's core operational system, our PSA solution helps your teams efficiently manage the entire delivery process. From initial planning, project management, and resource scheduling to time and expense tracking, budget management, and invoicing, Projector has consistently delivered bottom-line improvements for professional services firms across the globe.
+89
Net Emotional Footprint
Net Emotional
Footprint
91
Value Index
VALUE INDEX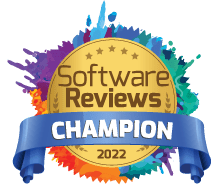 Avaza Limited
Avaza is the seamless, productive platform teams use to collaborate on projects, schedule resources, track time, manage expenses & invoice customers.
+92
Net Emotional Footprint
Net Emotional
Footprint
85
Value Index
VALUE INDEX
Oracle
Manage the complete Bid-to-Bill process of your services business with NetSuite's leading Professional Services Automation solutions. Designed from the ground up to serve the needs of your growing services delivery business, our solutions are easy to implement, and simple to maintain. And as your processes change, NetSuite's powerful configurability and expanded capabilities in project management, resource management, project financials, billing and invoicing, available when you need them.
+91
Net Emotional Footprint
Net Emotional
Footprint
83
Value Index
VALUE INDEX
Citrix Systems, Inc.
Wrike combines project management with a real-time workspace for collaboration, discussion, and document sharing. It provides online project management software to set up priorities and align your team to work faster and smarter across your organization.
+89
Net Emotional Footprint
Net Emotional
Footprint
85
Value Index
VALUE INDEX
Microsoft Corporation
Dynamics 365 Project Operations connects sales, resourcing, project management, and finance teams within a single application to help win more deals, accelerate project delivery, and maximize profitability. Extend Project Operations using the Microsoft Power Platform and integrate with your existing systems.
+86
Net Emotional Footprint
Net Emotional
Footprint
83
Value Index
VALUE INDEX
Workday, Inc.
Workday Professional Services Automation (PSA) helps customers manage the entire lifecycle of their client-facing billable projects. Their sales, resource managers, project managers, and finance teams gain a single source of truth to view and act on every type of data. Rich talent intelligence helps them match the right people with the right project, while flexible billing and revenue recognition enables them to confidently accelerate business transformation.
+85
Net Emotional Footprint
Net Emotional
Footprint
82
Value Index
VALUE INDEX
FinancialForce
Gain unprecedented visibility into your business across sales, services, and finance with Professional Services Automation software.
+83
Net Emotional Footprint
Net Emotional
Footprint
83
Value Index
VALUE INDEX
Accelo Inc
Accelo PSA
Accelo is used and loved by professional service businesses around the world to manage their client work, profitably. The end-to-end cloud-based platform manages all aspects of client work delivery, from prospect to payment, including sales, projects, tickets, retainers, timesheets, resourcing and more, regardless of where you are. With an emphasis on time and money, the client work management platform gives you a holistic view of your most up-to-date business data and financial performance. Having client communications, activities and work centralized in a single platform, you always know where things are without having to ask for a status update.
+83
Net Emotional Footprint
Net Emotional
Footprint
82
Value Index
VALUE INDEX
ConnectWise
Best practices in project management require two essential elements: collaboration and coordination. ConnectWise gives you both, ensuring a smooth-running project from beginning to end. Whatever you can imagine from a project management tool, you can do with ConnectWise and its integrated project management capabilities and system-generated templates.
+68
Net Emotional Footprint
Net Emotional
Footprint
83
Value Index
VALUE INDEX
Changepoint Corporation
Changepoint's SA software provides real-time visibility into financials, resources, and engagements for increased productivity and greater profitability.
+74
Net Emotional Footprint
Net Emotional
Footprint
73
Value Index
VALUE INDEX
SAP
The SAP for Professional Services solution helps professional services companies deal with the complexity of their business requirements and achieve profitable growth by improving their operational efficiency, business responsiveness, and the customer relationship. SAP for Professional Services covers the entire business process of cross-industry professional services, from lead generation, opportunity management, project management, and project resource planning through to the follow-up processes in engagement management, such as invoice creation and analysis.
+71
Net Emotional Footprint
Net Emotional
Footprint
76
Value Index
VALUE INDEX
11% Negative
82% Positive
For the full list of vendors in this space, click here.
Get Instant Access
to this Report
Unlock your first report with just a business email. Register to access our entire library.
© 2021 SoftwareReviews.com. All rights reserved.
Welcome Back!
Some of our terms of service have been updated since you last logged in.
Please take a minute to review and agree to our updated policies: Terms and Conditions and Privacy Policy
Please sign in via LinkedIn to access your free .
Signing in also unlocks access to the dynamic version of the Data Quadrant, which plots vendors based on verified user reviews! Customize the Data Quadrant according to the features and sentiments that matter most to you.
Please note: the dynamic version of the Data Quadrant continues to collect data after report publication, and may show new data that will appear in next year's report.
This offer is available until May 31, 2020. These reports are intended for internal strategic use only and are not authorized for redistribution. For permission to reuse content, please contact vendors@softwarereviews.com.