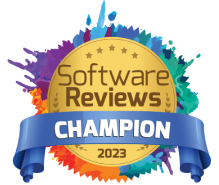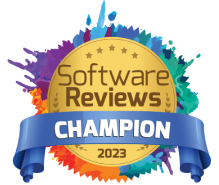 What is CL360?
CL360 allows you to create KRIs and KPIs and relate these indicators to risks in the register, assets, loss events, and the organization structure (people, process, technology, etc.). The entire risk management process is built with configurable workflows allowing risk leaders to orchestrate all the activities and actions required to capture, mitigate, and assess risks and controls. Automation helps manage task assignments such as contributions and approvals, escalations, and identifying the impact of changes to a control.
Company Details
---
Need Assistance?
We're here to help you with understanding our reports and the data inside to help you make decisions.
Get Assistance
CL360 Ratings
Real user data aggregated to summarize the product performance and customer experience.
Download the entire Product Scorecard to access more information on CL360.
88
Likeliness to Recommend
89
Satisfaction of Cost Relative to Value
---
Emotional Footprint Overview
+92
Net Emotional Footprint
The emotional sentiment held by end users of the software based on their experience with the vendor. Responses are captured on an eight-point scale.
How much do users love CL360?
Pros
Efficient Service
Effective Service
Caring
Respectful
Feature Ratings
Average 80
Dependency Mapping
Plan Management
Role-Based Access
Compliance Reporting
Vendor Security Compliance
Data Encryption
GRC Integration
Risk Assessment Management
Import from IT Management Tools
Business Impact Analysis (BIA)
Contact List
Vendor Capability Ratings
Average 83
Availability and Quality of Training
Ease of Customization
Ease of IT Administration
Ease of Data Integration
Ease of Implementation
Product Strategy and Rate of Improvement
Quality of Features
Usability and Intuitiveness
Vendor Support
Business Value Created
Breadth of Features
CL360 Reviews
Role:

Information Technology

Industry:

Shipping

Involvement:

Business Leader or Manager
Validated Review
Anonymous Reviewer
Submitted May 2023
Good product, Lots of features and modules
Likeliness to Recommend
Pros
Helps Innovate
Continually Improving Product
Reliable
Performance Enhancing
Role:

Information Technology

Industry:

Manufacturing

Involvement:

IT Leader or Manager
Validated Review
Anonymous Reviewer
Submitted May 2023
Flexible and easy to use
Likeliness to Recommend
Pros
Helps Innovate
Continually Improving Product
Inspires Innovation
Client's Interest First
Role:

Industry Specific Role

Industry:

Finance

Involvement:

Business Leader or Manager
Validated Review
Anonymous Reviewer
Submitted May 2023
Great cust, service, well-suited for BCM
Likeliness to Recommend
Pros
Trustworthy
Efficient Service
Effective Service
Respectful