Emotional Footprint Awards 2020
IT Asset Management
---
SoftwareReviews names Micro Focus Asset Manager, Spiceworks Inventory Online, IBM Control Desk, CA Asset Portfolio Management, and USU Valuemation as IT Asset Management Emotional Footprint Award Winners.
View Category
IT Asset Management
Emotional Footprint Awards
SoftwareReviews Emotional Footprint Awards evaluate and rank products based on emotional response ratings from IT and business professionals. Using our Emotional Footprint methodology, we aggregate emotional footprint scores across 26 dimensions of the vendor-client relationship and product effectiveness, creating a powerful indicator of overall user feeling toward the vendor and product.
Emotional Footprint Awards are proudly founded in 100% user review data and are free of traditional "magical" components such as market presence and analyst opinion, which are opaque in nature and may be influenced by vendor pressure, financial or otherwise.
Read The In-Depth Report
See how each vendor stacks up across each of the 26 dimensions and our thorough evaluation of vendor capabilities, product features, and overall satisfaction.
Download Now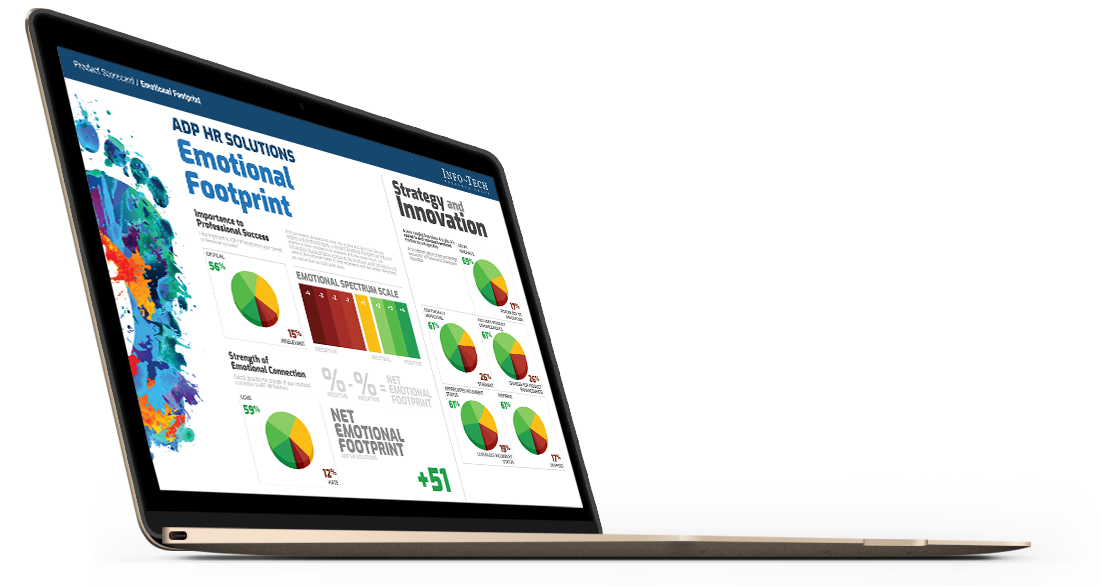 Measuring Emotional Footprint
Emotional Footprint is scored using our "Net Emotional Footprint" Index. This index tracks responses across 26 dimensions of emotional footprint that span 5 categories: Purchasing, Service Experience, Product Impact, Vendor Strategy, and Conflict Resolution. Then, the following calculation is done across this index:
% of Positive Reviews - % of Negative Reviews
For clarity, the total percentage of positive, neutral, and negative ratings is shown for each vendor as well.
Emotional Footprint Leaders
---
Micro Focus
Make better-informed asset decisions, right size licenses, enrich your data, and control costs with Asset Manager, Micro Focus's IT Asset Management Software. Manage your asset portfolio in a comprehensive, balanced way that improves IT process maturity. Make better decisions by combining information on contracts, procurement, asset management, financials, and cloud use cases.
+89
Net Emotional Footprint
Net Emotional
Footprint
85
Value Index
VALUE INDEX
Spiceworks
All your IT, all in one place. Quickly collect and view detailed device information to help you troubleshoot user issues, stay ahead of potential device problems, and be ready for budget and audit talks about your devices. Stay in the know and breathe a sigh of relief knowing everything's as it should be.
+89
Net Emotional Footprint
Net Emotional
Footprint
81
Value Index
VALUE INDEX
IBM
IBM Control Desk
IBM® Control Desk unified IT asset and service management software provides a common control center for managing business processes for both digital and physical assets. It enables control, governance and compliance to applications, endpoints and assets to protect critical data and prevent outages.
+82
Net Emotional Footprint
Net Emotional
Footprint
83
Value Index
VALUE INDEX
Broadcom Inc.
Our IT asset management software can help you deliver proven ROI and control IT spending, enable regulatory and policy compliance and improve service delivery. We want you to get the most out of your IT assets while enabling "stock-on-hand-inventory" fulfillment.
+80
Net Emotional Footprint
Net Emotional
Footprint
82
Value Index
VALUE INDEX
USU
USU is the leading European vendor for IT and Enterprise Service Management software. With its Valuemation suite, USU provides a comprehensive solution for IT asset and software license management that integrates financial/cost data from the ERP system, configuration data from the CMDB and thus intelligently links business and technical information. Valuemation offers maximum ITIL® compliance and preconfigured processes that are easy to customize. The flexible architecture platform ensures ease of expandability and scalability and so investment security.
+80
Net Emotional Footprint
Net Emotional
Footprint
81
Value Index
VALUE INDEX
For the full list of vendors in this space, click here.
Get Instant Access
to this Report
Unlock your first report with just a business email. Register to access our entire library.
© 2021 SoftwareReviews.com. All rights reserved.
Welcome to SoftwareReviews!
Before continuing, please take a moment to review and agree to our policies and indicate your email preferences below:
Please sign in via LinkedIn to access your free .
Signing in also unlocks access to the dynamic version of the Data Quadrant, which plots vendors based on verified user reviews! Customize the Data Quadrant according to the features and sentiments that matter most to you.
Please note: the dynamic version of the Data Quadrant continues to collect data after report publication, and may show new data that will appear in next year's report.
This offer is available until May 31, 2020. These reports are intended for internal strategic use only and are not authorized for redistribution. For permission to reuse content, please contact vendors@softwarereviews.com.