The Most Comprehensive Data on Business Software All in One Place
Our in-depth Product Scorecards, Data Quadrant Reports, and Emotional Footprint Reports collect and analyze the most meticulous data on business software. We display these insights using state-of-the-art data visualization that is easy to digest and share, so you can make the most informed decision - with confidence.
Browse Reports
Access all the data
Our reports provide you and your team with every bit of detailed data on the software you're considering, summarized and displayed all in one place so you can do your research faster.
Understand it easily
Cutting-edge data visualization helps you understand and digest large amounts of data at a glance, and helps you make a convincing case to stakeholders.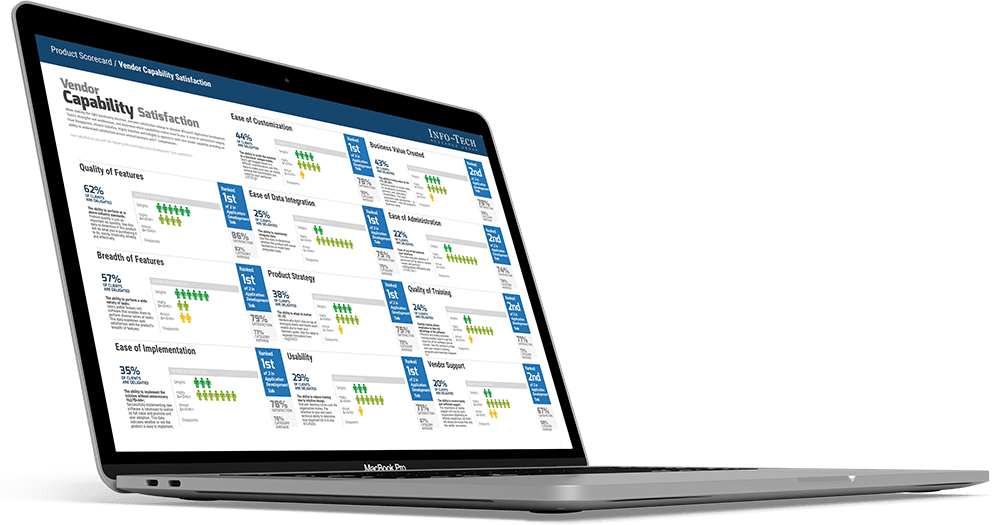 We Offer
Three Types of Reports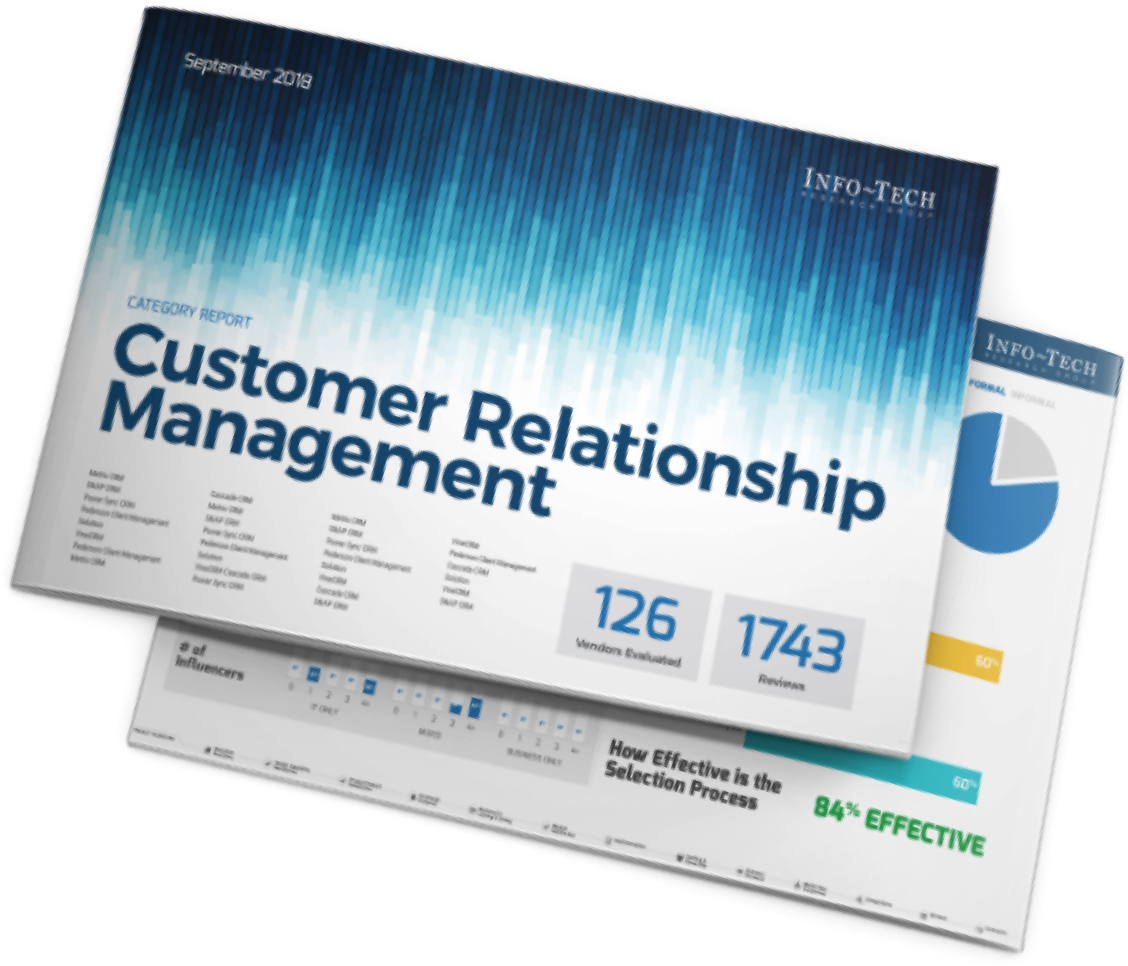 Sample Report
Data Quadrant
Report
A thorough evaluation and ranking of all software in an individual category to compare software across every dimension.
User Satisfaction
Business Value Scores
Vendor Capability Comparisons
Individual Feature Evaluations
What's Inside?
A Comprehensive Overview of
The Software Landscape
01
User Satisfaction Rankings
High-level overall user satisfaction to compare software at a glance.
02
Business Value Scores
Ensure you're getting your money's worth by comparing the business value delivered to cost.
03
Vendor Capability Comparisons
Understand the capabilities of the vendor across 11 dimensions to compare vendors in the category.
04
Individual Feature Evaluations
Comprehensive user satisfaction of the product across 11 features to give insight into the software and what it can do.
05
Proprietary Data Quadrant
A comprehensive summary of the software landscape, comparing product satisfaction and vendor experience.
Sample Report
Emotional Footprint
Report
A detailed and unique report across 5 emotional dimensions that capture a powerful indicator of overall user feeling toward the vendor and product.
Service Experience
Conflict Resolution
Negotiation and Contract
Strategy and Innovation
Product Impact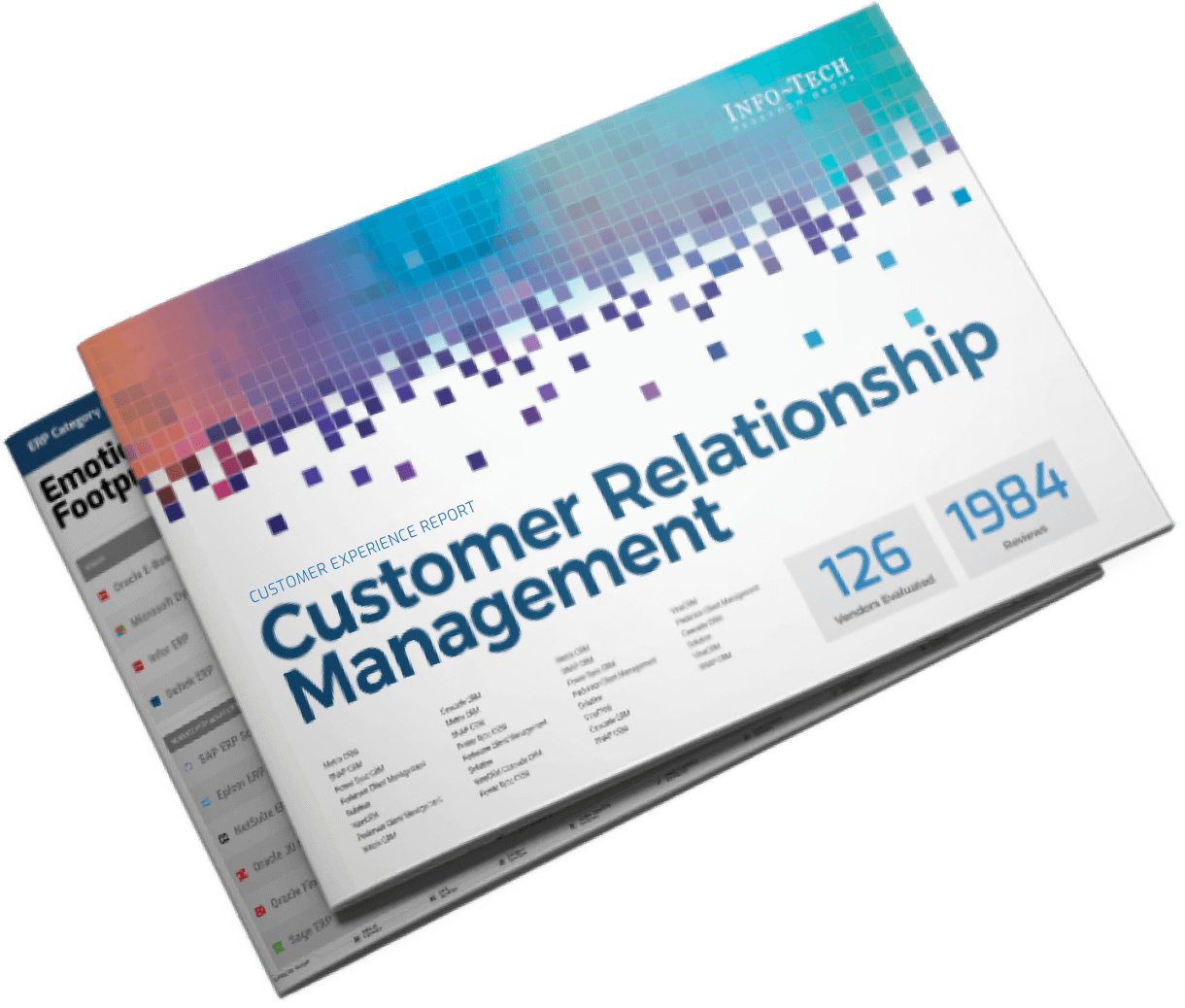 What's Inside?
Real User Sentiment About the
Client-Vendor Relationship
01
Service Experience
Good service matters. The last thing you need is to be disrespected by your software vendor, or to get bogged down by their ineptitude or neglect. This section displays data related to quality and effectiveness of service, so you can know wether or not you'll be treated welll before and after you've made the purchase.
02
Conflict Resolution
Disagreements are inevitable, but knowing your vendor willl handle them responsibly, fairly, and amiably can give you peace of mind. Use the data in this section to understand which vendors will behave professionally when conflict arises.
03
Negotiation and Contract
Negotiation doesn't have to be adversarial. Both parties are always looking to get the best deal, but finding a vendor who will work with you rather than against makes it more likely you'll both be happy with the results.
04
Strategy and Innovation
Your vendor's attitude toward innovation is important; if they aren't at least keeping pace with market directions and trends, they certainly won't be enabling you to get ahead.
05
Product Impact
Software needs to reliably enable your performance and productivity. See which vendors will propel you forward and which will be deadweight you'll need to carry.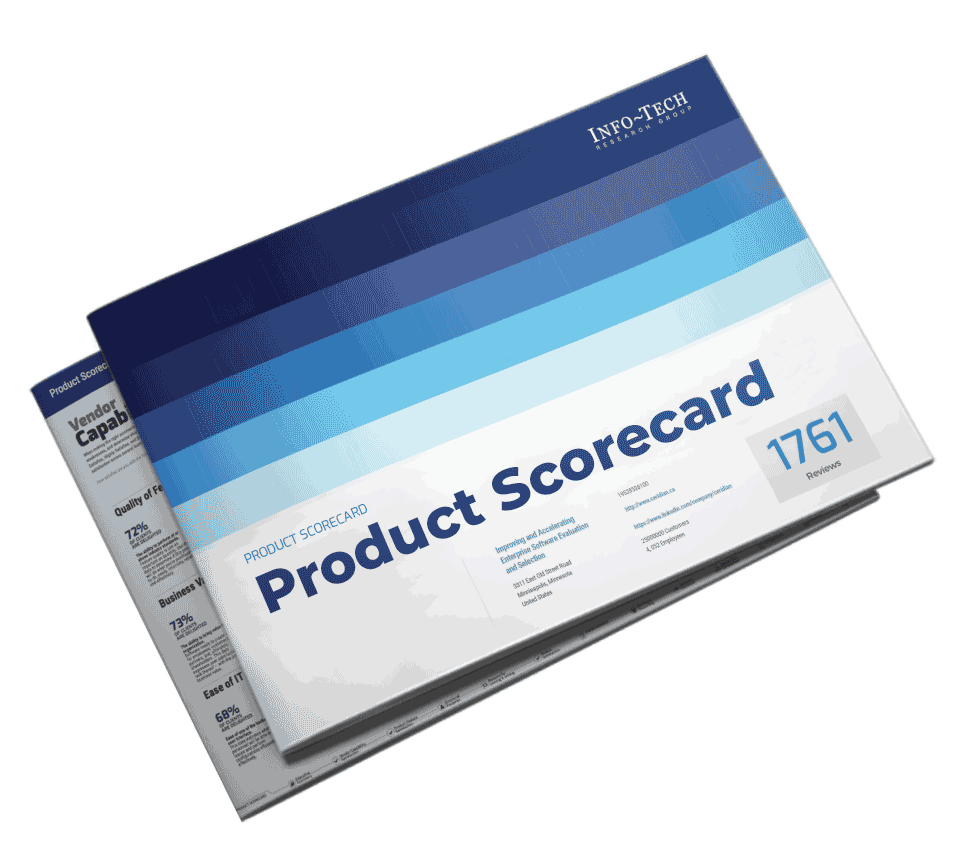 Sample Report
Product
Scorecard
A comprehensive report on a specific software product, aggregating feedback from real IT professionals and business leaders.
Net Promoter Score and Planned Renewal Rates
Feature and Vendor Capability Breakdown
Version and Module Satisfaction Levels
What's Inside?
In-Depth Analysis of
Product Features and Functionality
01
Net Promoter Score
The industry standard net promoter score captures high level customer loyalty and satisfaction.
02
Planned Renewal Rates
See why clients left which vendors and their average increase or decrease in satisfaction with that move.
03
Feature and Vendor Capability Ratings
Comprehensive ratings of the product and vendor, across 11 features and 11 capabilities respectively.
04
Version and Module Satisfaction Levels
Detailed satisfaction ratings and adoption rates of the software.
05
Comparisons Sliced by Organization Size, Usage and Role
Software needs to reliably enable your performance and productivity. See which vendors will propel you forward and which ones will be deadweight you'll need to carry.