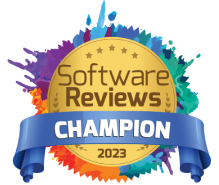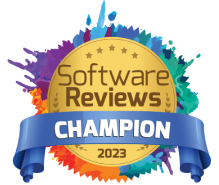 What is SirionOne?
Bringing together category-leading innovation, unrivalled Contract Lifecycle Management expertise, and a deep commitment to customer success, SirionLabs helps the world's leading businesses contract smarter. Powered by intelligence uniquely connected across the complete contract lifecycle, SirionLabs' easy-to-use, highly configurable Smarter Contracting platform brings legal, procurement, sales, and business teams together to author stronger contracts, improve risk management and strengthen counterparty relationships.
Company Details
---
Need Assistance?
We're here to help you with understanding our reports and the data inside to help you make decisions.
Get Assistance
SirionOne Ratings
Real user data aggregated to summarize the product performance and customer experience.
Download the entire Product Scorecard to access more information on SirionOne.
85
Likeliness to Recommend
77
Satisfaction of Cost Relative to Value
---
Emotional Footprint Overview
+89
Net Emotional Footprint
The emotional sentiment held by end users of the software based on their experience with the vendor. Responses are captured on an eight-point scale.
How much do users love SirionOne?
Pros
Trustworthy
Unique Features
Client Friendly Policies
Fair
Feature Ratings
Average 82
E-Signature
Obligation Management
Workflow
Contract Approval
Clause Management
Contract Authoring
Searchable Repository
Integration
Reporting Analytics
Redlining
OCR Support
Vendor Capability Ratings
Average 80
Ease of Data Integration
Vendor Support
Ease of IT Administration
Business Value Created
Product Strategy and Rate of Improvement
Ease of Customization
Breadth of Features
Quality of Features
Usability and Intuitiveness
Availability and Quality of Training
Ease of Implementation