Emotional Footprint Awards 2021
Big Data
---
SoftwareReviews names Snowflake, Google BigQuery, and Oracle Exadata as Big Data Emotional Footprint Award Winners.
View Category
Big Data
Emotional Footprint Awards
SoftwareReviews Emotional Footprint Awards evaluate and rank products based on emotional response ratings from IT and business professionals. Using our Emotional Footprint methodology, we aggregate emotional footprint scores across 26 dimensions of the vendor-client relationship and product effectiveness, creating a powerful indicator of overall user feeling toward the vendor and product.
Emotional Footprint Awards are proudly founded in 100% user review data and are free of traditional "magical" components such as market presence and analyst opinion, which are opaque in nature and may be influenced by vendor pressure, financial or otherwise.
Read The In-Depth Report
See how each vendor stacks up across each of the 26 dimensions and our thorough evaluation of vendor capabilities, product features, and overall satisfaction.
Download Now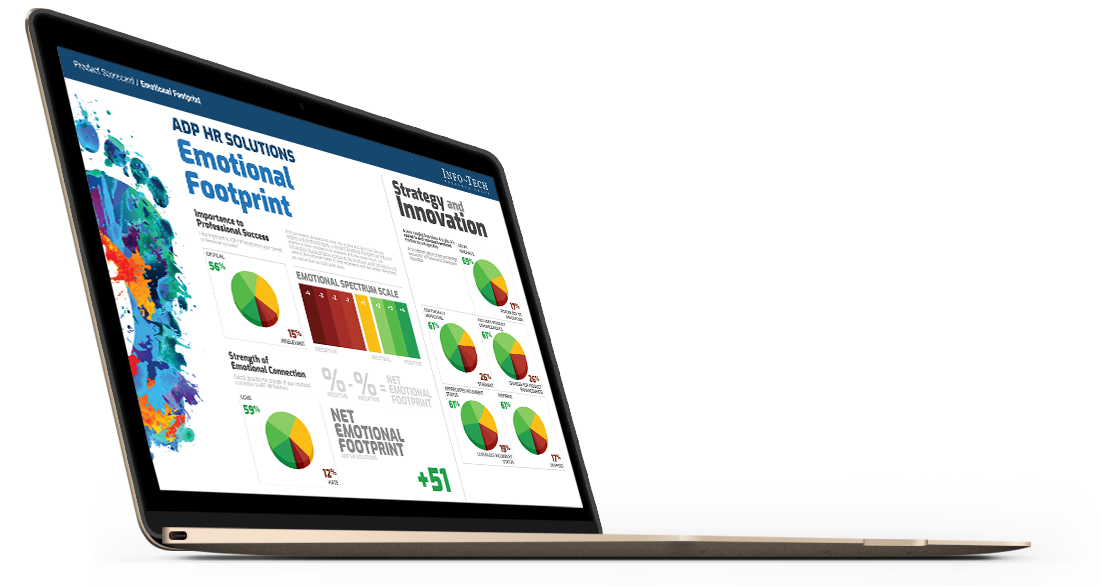 Measuring Emotional Footprint
Emotional Footprint is scored using our "Net Emotional Footprint" Index. This index tracks responses across 26 dimensions of emotional footprint that span 5 categories: Purchasing, Service Experience, Product Impact, Vendor Strategy, and Conflict Resolution. Then, the following calculation is done across this index:
% of Positive Reviews - % of Negative Reviews
For clarity, the total percentage of positive, neutral, and negative ratings is shown for each vendor as well.
Emotional Footprint Leaders
---
Snowflake Inc.
Snowflake's cloud data platform supports a multi-cloud strategy, including a cross-cloud approach to mix and match clouds as you see fit. Snowflake is available globally on AWS, Azure and Google Cloud Platform. With a common and interchangeable code base, Snowflake delivers advantages such as global data replication, which means you can move your data to any cloud in any region, without having to re-code your applications or learn new skills.
+92
Net Emotional Footprint
Net Emotional
Footprint
91
Value Index
VALUE INDEX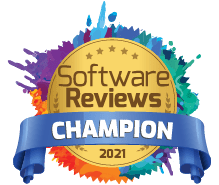 Google
BigQuery is Google's fully managed, NoOps, low cost analytics database. With BigQuery you have no infrastructure to manage and don't need a database administrator, use familiar SQL and can take advantage of pay-as-you-go model.
+94
Net Emotional Footprint
Net Emotional
Footprint
89
Value Index
VALUE INDEX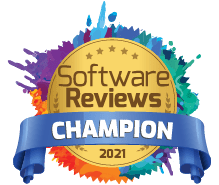 Oracle
The Oracle Exadata Database Machine is engineered to deliver dramatically better performance, cost effectiveness, and availability for Oracle databases. Exadata features a modern cloud-based architecture with scale-out high-performance database servers, scale-out intelligent storage servers with state-of-the-art PCI flash, and an ultra-fast InfiniBand internal fabric that connects all servers and storage.
+90
Net Emotional Footprint
Net Emotional
Footprint
90
Value Index
VALUE INDEX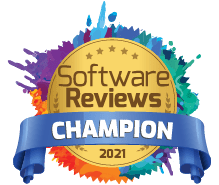 Amazon.com
Amazon Web Services provides a broad range of services to help you build and deploy Big Data applications quickly and easily. AWS gives you fast access to flexible and low cost IT resources, so you can rapidly scale virtually any big data application including data warehousing, clickstream analytics, fraud detection, recommendation engines, event-driven ETL, serverless computing, and internet-of-things processing.
+86
Net Emotional Footprint
Net Emotional
Footprint
84
Value Index
VALUE INDEX
IBM
IBM Digital Insights
IBM Digital Insights is our data and analytics solution-as-a-service for data strategy and governance in a hybrid multicloud environment. A multi-tiered framework of capabilities focused on flexibility and portability, IBM Digital Insights helps you accelerate your business insights and customer knowledge, using data across any cloud. Explore these tabs to learn more about each layer in the framework.
+87
Net Emotional Footprint
Net Emotional
Footprint
83
Value Index
VALUE INDEX
Microsoft
Azure Synapse is a limitless analytics service that brings together enterprise data warehousing and Big Data analytics. It gives you the freedom to query data on your terms, using either serverless or provisioned resources—at scale. Azure Synapse brings these two worlds together with a unified experience to ingest, prepare, manage, and serve data for immediate BI and machine learning needs.
+85
Net Emotional Footprint
Net Emotional
Footprint
83
Value Index
VALUE INDEX
Cloudera , Inc.
Cloudera offers the highest performance and lowest cost platform for using data to drive better business outcomes. Powered by the world's most popular Apache Hadoop distribution, Cloudera Enterprise lets you focus on results.
+84
Net Emotional Footprint
Net Emotional
Footprint
83
Value Index
VALUE INDEX
SAP
Harness the power of your data and accelerate trusted outcome-driven innovation by developing intelligent and live solutions for real-time decisions and actions on a single data copy. Support next-generation transactional and analytical processing with a broad set of advanced analytics – run securely across hybrid and multicloud environments.
+80
Net Emotional Footprint
Net Emotional
Footprint
88
Value Index
VALUE INDEX
SAS Institute Inc.
Big data analytics examines large amounts of data to uncover hidden patterns, correlations and other insights. With today's technology, it's possible to analyze your data and get answers from it almost immediately – an effort that's slower and less efficient with more traditional business intelligence solutions.
+79
Net Emotional Footprint
Net Emotional
Footprint
85
Value Index
VALUE INDEX
Micro Focus
With Micro Focus Vertica, your queries will run 50-1,000x faster than any data warehouse or database technology. It's proven to run at petabyte-scale and gives you complete openness to use any BI/ETL tool, run as SQL on Hadoop, and leverage scalable predictive analytics and a comprehensive library of built-in analytical functions.
+71
Net Emotional Footprint
Net Emotional
Footprint
81
Value Index
VALUE INDEX
10% Negative
81% Positive
Teradata
Teradata Unified Data Architecture™ allows organizations to capture, deploy, support, manage and seamlessly access all their data from multiple data platforms. Through the power of Teradata's Unified Data Architecture Software solutions, organizations can leverage data from multiple data sources such as a Teradata Integrated Data Warehouse, Aster Discovery Platform, Hadoop and other systems.
+67
Net Emotional Footprint
Net Emotional
Footprint
78
Value Index
VALUE INDEX
10% Negative
76% Positive
For the full list of vendors in this space, click here.
Get Instant Access
to this Report
Unlock your first report with just a business email. Register to access our entire library.
© 2021 SoftwareReviews.com. All rights reserved.
Welcome Back!
Some of our terms of service have been updated since you last logged in.
Please take a minute to review and agree to our updated policies: Terms and Conditions and Privacy Policy
Please sign in via LinkedIn to access your free .
Signing in also unlocks access to the dynamic version of the Data Quadrant, which plots vendors based on verified user reviews! Customize the Data Quadrant according to the features and sentiments that matter most to you.
Please note: the dynamic version of the Data Quadrant continues to collect data after report publication, and may show new data that will appear in next year's report.
This offer is available until May 31, 2020. These reports are intended for internal strategic use only and are not authorized for redistribution. For permission to reuse content, please contact vendors@softwarereviews.com.