Emotional Footprint Awards 2020
Project Portfolio Management
---
SoftwareReviews names TeamDynamix PPM, Oracle Primavera, Wrike, LiquidPlanner, and ONEPOINT Projects PPM as Project Portfolio Management Emotional Footprint Award Winners.
View Category
Project Portfolio Management
Emotional Footprint Awards
SoftwareReviews Emotional Footprint Awards evaluate and rank products based on emotional response ratings from IT and business professionals. Using our Emotional Footprint methodology, we aggregate emotional footprint scores across 26 dimensions of the vendor-client relationship and product effectiveness, creating a powerful indicator of overall user feeling toward the vendor and product.
Emotional Footprint Awards are proudly founded in 100% user review data and are free of traditional "magical" components such as market presence and analyst opinion, which are opaque in nature and may be influenced by vendor pressure, financial or otherwise.
Read The In-Depth Report
See how each vendor stacks up across each of the 26 dimensions and our thorough evaluation of vendor capabilities, product features, and overall satisfaction.
Download Now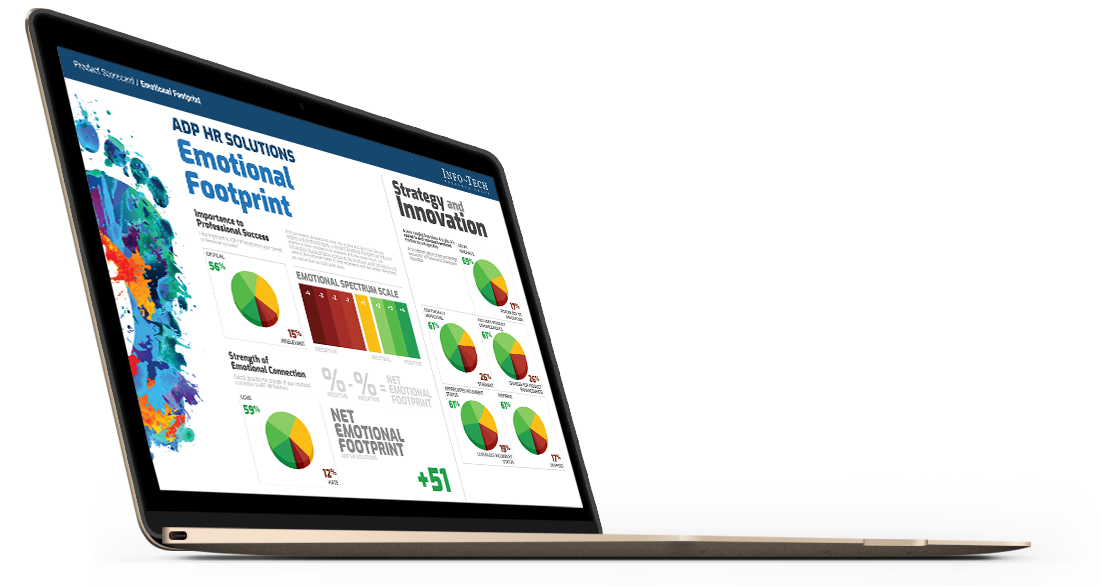 Measuring Emotional Footprint
Emotional Footprint is scored using our "Net Emotional Footprint" Index. This index tracks responses across 26 dimensions of emotional footprint that span 5 categories: Purchasing, Service Experience, Product Impact, Vendor Strategy, and Conflict Resolution. Then, the following calculation is done across this index:
% of Positive Reviews - % of Negative Reviews
For clarity, the total percentage of positive, neutral, and negative ratings is shown for each vendor as well.
Emotional Footprint Leaders
---
KeyedIn Solutions
Whatever size your business, however many projects you are delivering, KeyedIn Projects can help you increase the chances of success, reduce and manage risk across the entire project portfolio and keep costs under close control. Leverage KeyedIn Projects for: Life-cycle of a project (Intake/Demand management), Resource management and capacity planning, Project Execution, Portfolio Planning, Dashboard/Reporting into the entire business, Full integration Suite to Agile, CRM, ERP.
+87
Net Emotional Footprint
Net Emotional
Footprint
75
Value Index
VALUE INDEX
IBM
Focal Point provides product and portfolio management driven by market needs and your business objectives. This comprehensive solution helps you prioritize and select the right investments, balance change with business demands and align resources to deliver the right products at the right time. Now your executives and teams can make decisions that deliver greater value to your customers and your business.
+73
Net Emotional Footprint
Net Emotional
Footprint
83
Value Index
VALUE INDEX
Microsoft
Microsoft Project Online
Microsoft Project Online is a flexible online solution for project portfolio management (PPM) and everyday work. Delivered through Office 365, Project Online enables organizations to get started, prioritize project portfolio investments and deliver the intended business value—from virtually anywhere on nearly any device.
+75
Net Emotional Footprint
Net Emotional
Footprint
81
Value Index
VALUE INDEX
Atlassian
Advanced Roadmaps for Jira (previously known as Portfolio for Jira) enables realistic strategic planning, regardless of how many teams or people you have working towards your goals. It provides a single source of truth into the health of your projects.
+72
Net Emotional Footprint
Net Emotional
Footprint
82
Value Index
VALUE INDEX
Changepoint
Daptiv
Daptiv PPM by Changepoint is a project portfolio management (PPM) tool designed and built with real organizations and people in mind. It delivers robust out-of-the-box PPM functionality to fit the needs of your organization today, with the ability to customize and mold to fit the needs of your organization tomorrow.
+73
Net Emotional Footprint
Net Emotional
Footprint
77
Value Index
VALUE INDEX
Deltek
Deltek's PPM software suite easily integrates cost, scheduling and resource information enabling the program team to get reliable program status, earned value reports they can trust, and better understand and show the value of program controls information. As a full suite of true, project management enterprise software, Deltek PPM solutions can be used individually or all together for end-to-end program and project success.
+56
Net Emotional Footprint
Net Emotional
Footprint
69
Value Index
VALUE INDEX
12% Negative
68% Positive
Broadcom Inc.
Speed up your digital transformation with Clarity PPM, the leading project portfolio management solution for the enterprise. Instead of traditional project management, we help you transition to digital product management where you can counter market disruptions, maximize enterprise resources, and pivot with fluctuating customer demands.
+32
Net Emotional Footprint
Net Emotional
Footprint
65
Value Index
VALUE INDEX
23% Negative
55% Positive
For the full list of vendors in this space, click here.
Get Instant Access
to this Report
Unlock your first report with just a business email. Register to access our entire library.
© 2021 SoftwareReviews.com. All rights reserved.
Welcome Back!
Some of our terms of service have been updated since you last logged in.
Please take a minute to review and agree to our updated policies: Terms and Conditions and Privacy Policy
Please sign in via LinkedIn to access your free .
Signing in also unlocks access to the dynamic version of the Data Quadrant, which plots vendors based on verified user reviews! Customize the Data Quadrant according to the features and sentiments that matter most to you.
Please note: the dynamic version of the Data Quadrant continues to collect data after report publication, and may show new data that will appear in next year's report.
This offer is available until May 31, 2020. These reports are intended for internal strategic use only and are not authorized for redistribution. For permission to reuse content, please contact vendors@softwarereviews.com.