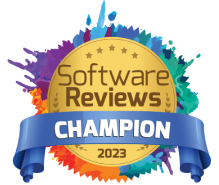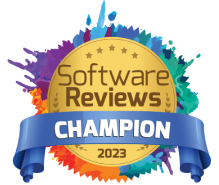 What is PiLog MDRM?
The PiLog MDRM system is a Master Data Governance Solution for Material, Service, Vendor, Customer, Assets, Employee, etc. with embedded Data Quality Management. It is a multi-domain, multi-lingual solution to create and maintain all the master data records in a single installation. One of the primary functions is that of Master Data Management with governance processes specific to creation, change, extension, deletion, and archiving to manage the complete life cycle of the master data records.
Company Details
---
Need Assistance?
We're here to help you with understanding our reports and the data inside to help you make decisions.
Get Assistance
PiLog MDRM Ratings
Real user data aggregated to summarize the product performance and customer experience.
Download the entire Product Scorecard to access more information on PiLog MDRM.
94
Likeliness to Recommend
93
Satisfaction of Cost Relative to Value
---
Emotional Footprint Overview
+95
Net Emotional Footprint
The emotional sentiment held by end users of the software based on their experience with the vendor. Responses are captured on an eight-point scale.
How much do users love PiLog MDRM?
Pros
Respectful
Caring
Fair
Altruistic
Feature Ratings
Average 90
Aggregational Hierarchies Management
Golden Record Management
Record Deduplication
Metadata Management
Reference Data Management
Entity Deduplication
Multi-Domain Mastering
Record Management
Record Linkage
Intrinsic Data Model
Entity Relationship Management
Vendor Capability Ratings
Average 89
Ease of IT Administration
Availability and Quality of Training
Breadth of Features
Ease of Data Integration
Ease of Implementation
Quality of Features
Vendor Support
Business Value Created
Ease of Customization
Product Strategy and Rate of Improvement
Usability and Intuitiveness
PiLog MDRM Reviews
Amit K.
Role:

Industry Specific Role

Industry:

Manufacturing

Involvement:

End User of Application
Validated Review
Verified Reviewer
Submitted Sep 2023
This solution is powerful but delicate
Likeliness to Recommend
What differentiates PiLog MDRM from other similar products?
What's worked well: 1) Solution's adaptability to our complexity (multiple contexts, brand-specific business rules), 2) PiLog's team's quick understanding of our business needs. 3) Mutual trust.
What is your favorite aspect of this product?
Technically it is the best product, we have rarely encountered technical limitations with the solution when addressing our business needs. While finding solutions may not always be straightforward, it is typically achievable.
What do you dislike most about this product?
No idea at the moment
What recommendations would you give to someone considering this product?
The solution is incredibly powerful and, to fully leverage its capabilities, collaboration with experts is highly recommended. Working with experts is essential to discover the best ways to harness the potential of the data model. The numerous authorization possibilities are a great advantage, offering immense flexibility in managing data..
Pros
Helps Innovate
Continually Improving Product
Reliable
Performance Enhancing
Role:

Information Technology

Industry:

Chemicals

Involvement:

IT Leader or Manager
Validated Review
Anonymous Reviewer
Submitted Sep 2023
Phenomenal vendor service and support
Likeliness to Recommend
Pros
Helps Innovate
Reliable
Performance Enhancing
Enables Productivity
Role:

Information Technology

Industry:

Chemicals

Involvement:

Business Leader or Manager
Validated Review
Anonymous Reviewer
Submitted Sep 2023
This tool is ideal for experienced MDM pros.
Likeliness to Recommend
Pros
Helps Innovate
Continually Improving Product
Reliable
Performance Enhancing