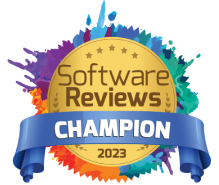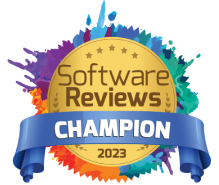 What is Mindmatrix?
Mindmatrix is an integrated software designed to enable direct sales, independent reps and Indirect Sales channels worldwide. The Mindmatrix software is a unique platform that brings specific essential elements of sales success together, helping companies sell faster.
Company Details
---
Need Assistance?
We're here to help you with understanding our reports and the data inside to help you make decisions.
Get Assistance
Mindmatrix Ratings
Real user data aggregated to summarize the product performance and customer experience.
Download the entire Product Scorecard to access more information on Mindmatrix.
93
Likeliness to Recommend
90
Satisfaction of Cost Relative to Value
---
Emotional Footprint Overview
+99
Net Emotional Footprint
The emotional sentiment held by end users of the software based on their experience with the vendor. Responses are captured on an eight-point scale.
How much do users love Mindmatrix?
Pros
Helps Innovate
Continually Improving Product
Reliable
Performance Enhancing
Feature Ratings
Average 94
Advanced Campaign Management
Email Marketing Automation
Marketing Operations Management
Social Media Marketing Management
Marketing Asset Management
Marketing Analytics
Multi Channel Integration
Marketing Workflow Management
Advanced Data Segmentation
Community Marketing Management
Mobile Marketing Management
Vendor Capability Ratings
Average 93
Breadth of Features
Ease of Customization
Ease of Data Integration
Ease of Implementation
Ease of IT Administration
Product Strategy and Rate of Improvement
Quality of Features
Usability and Intuitiveness
Availability and Quality of Training
Business Value Created
Vendor Support
Mindmatrix Reviews
Katiria R.
Role:

Human Resources

Industry:

Engineering

Involvement:

Initial Implementation
Validated Review
Verified Reviewer
Submitted Apr 2022
Unique features, but a bit complicated
Likeliness to Recommend
What differentiates Mindmatrix from other similar products?
Some unique features that can help you understand your target audience. It has helped the business a lot by keeping track of campaigns analytics.
What is your favorite aspect of this product?
Being on this business, people barely have the time to create something nice and appealing to customers eyes like they have provided me. They have saved me a TON of time and work with their services. I would definitely recommend.
What do you dislike most about this product?
It was a bit hard to understand at first so I had to open multiple customers service tickets and they took some time is responding to my request. Other than that, I have no complaints as I'm still learning the ropes!
What recommendations would you give to someone considering this product?
It will serve you good!
Pros
Performance Enhancing
Enables Productivity
Acts with Integrity
Helps Innovate