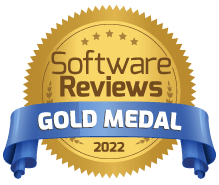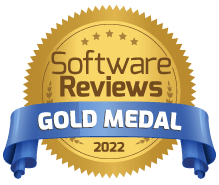 What is Hitask?
Hitask is a unique project and task manager for teams. It helps to focus on team collaboration, getting tasks done and manage an entire project.
Company Details
---
Need Assistance?
We're here to help you with understanding our reports and the data inside to help you make decisions.
Get Assistance
Hitask Ratings
Real user data aggregated to summarize the product performance and customer experience.
Download the entire Product Scorecard to access more information on Hitask.
94
Likeliness to Recommend
89
Satisfaction of Cost Relative to Value
---
Emotional Footprint Overview
+100
Net Emotional Footprint
The emotional sentiment held by end users of the software based on their experience with the vendor. Responses are captured on an eight-point scale.
How much do users love Hitask?
Pros
Helps Innovate
Continually Improving Product
Reliable
Performance Enhancing
Feature Ratings
Average 85
Task Assignment
Task Status
Task Categorization
List Tasks
Task Reporting
Mobile Version Available
Add Attachments
Add Notes
Due Dates
Notifications
Drag and Drop Prioritization
Vendor Capability Ratings
Average 86
Breadth of Features
Ease of Data Integration
Usability and Intuitiveness
Ease of Customization
Quality of Features
Product Strategy and Rate of Improvement
Ease of IT Administration
Business Value Created
Ease of Implementation
Availability and Quality of Training
Vendor Support
Hitask Reviews
Leung Jun C.
Role:

Information Technology

Industry:

Technology

Involvement:

End User of Application
Validated Review
Verified Reviewer
Submitted Jul 2022
Manage projects and tasks easily.
Likeliness to Recommend
What differentiates Hitask from other similar products?
The time spent on activities and projects may be easily tracked using Hitask, making it simple to track billable time.
What is your favorite aspect of this product?
I like Hitask because it is cheap and profitable. Both installation and use of the trial version are easy. It allows me to communicate and work together with my co-workers. I can trust him to share data and documents with the rest of the team. Because I can easily manage my daily routine, it makes my work easier and more successful. I can integrate it with Google Calendar, Gmail and Microsoft Outlook making it more effective.
What do you dislike most about this product?
Task specific fields can be improved, the software itself is great for task management.
What recommendations would you give to someone considering this product?
I recommend Histask for the following: The software is primarily made to be easy to use. With its streamlined user interface, we can finish tasks faster and with less administrative burden. This means that we can complete activities quickly and with less time to train new employees and learn how to use the product. When working as a team, it is useful.
Pros
Helps Innovate
Continually Improving Product
Reliable
Performance Enhancing