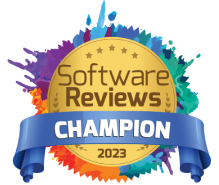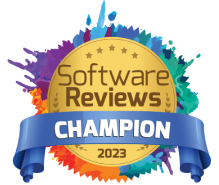 Acumatica
Acumatica Cloud ERP
What is Acumatica Cloud ERP?
Acumatica Cloud ERP provides best-in-class functionality for small and mid-sized businesses to thrive in the digital economy. Its workflows span the full suite of business management applications, and it is built with open APIs for rapid integrations with other critical software. Its consumption-based licensing charges for resources used, not per user, and its future-proof platform drives value and provides flexibility, efficiency, and remote collaboration. Connected Business. Delivered.
Company Details
---
Need Assistance?
We're here to help you with understanding our reports and the data inside to help you make decisions.
Get Assistance
Acumatica Cloud ERP Ratings
Real user data aggregated to summarize the product performance and customer experience.
Download the entire Product Scorecard to access more information on Acumatica Cloud ERP.
85
Likeliness to Recommend
81
Satisfaction of Cost Relative to Value
---
Emotional Footprint Overview
+81
Net Emotional Footprint
The emotional sentiment held by end users of the software based on their experience with the vendor. Responses are captured on an eight-point scale.
How much do users love Acumatica Cloud ERP?
Pros
Reliable
Respectful
Performance Enhancing
Fair
Feature Ratings
Average 83
Customer Relationship Management
Governance Risk and Compliance
Accounting and Financial Management
Supply Chain Management
Service Management
BI and Performance Management
Procurement Management
Human Capital Management
Job and Project Management
Analytics and Reporting
Industry Specific Capabilities
Vendor Capability Ratings
Average 82
Business Value Created
Ease of IT Administration
Ease of Implementation
Breadth of Features
Quality of Features
Ease of Data Integration
Product Strategy and Rate of Improvement
Availability and Quality of Training
Ease of Customization
Vendor Support
Usability and Intuitiveness
Acumatica Cloud ERP Reviews
Ken M.
Role:

Information Technology

Industry:

Banking

Involvement:

End User of Application
Validated Review
Verified Reviewer
Submitted Dec 2023
An ERP software you can depend on
What differentiates Acumatica Cloud ERP from other similar products?
Ease of integration with APIs is best with acumatica as compared to other project management ERP software
What is your favorite aspect of this product?
The interface is quite friendly , navigation around the software does not require much training for new users Project reporting and analytics tool works perfect with this software,status report are quite timely thus saving a lot of time Acumatica customer support is prompt especially when issues arises that are emergency, you can solely depend on the customer support
What do you dislike most about this product?
Cost,the software is quite expensive for small business enterprise plus recurrent licenses and updating costs Besides that,nothing else to dislike with acumatica,the rest of the features are super productive
What recommendations would you give to someone considering this product?
For project management,you can give acumatica a chance in your premise
Pros
Helps Innovate
Reliable
Performance Enhancing
Caring
Role:

Information Technology

Industry:

Healthcare

Involvement:

IT Development, Integration, and Administration
Validated Review
Anonymous Reviewer
Submitted Nov 2023
Able to customize extensively
Likeliness to Recommend
Pros
Continually Improving Product
Trustworthy
Includes Product Enhancements
Appreciates Incumbent Status
Role:

Finance

Industry:

Consulting

Involvement:

End User of Application
Validated Review
Anonymous Reviewer
Submitted Oct 2023
Great for multiple locations and consolidations
Likeliness to Recommend
Pros
Continually Improving Product
Reliable
Performance Enhancing
Enables Productivity